Jinba IT was founded by experienced and tragic IT professionals who saw an industry that is ripe for evolution and a SMB market that is over charged and under-serviced.
After several years of grand philosophical debates over many beers, the idea of Jinba IT was formed.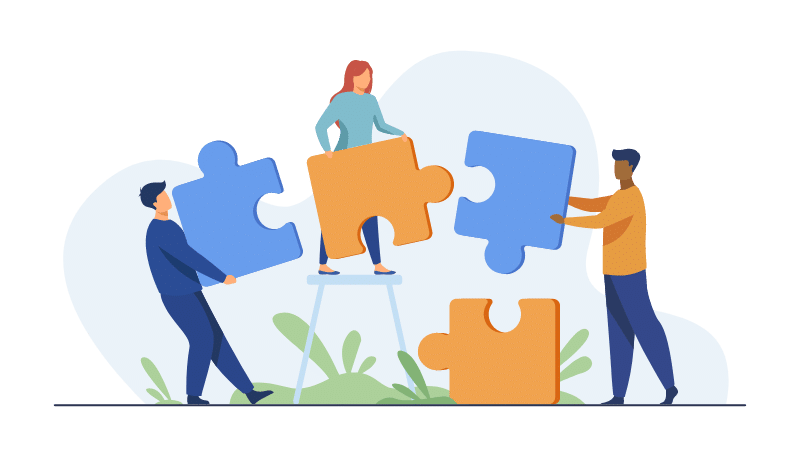 Our name Jinba IT is derived from the Japanese term Jinba Ittai 人馬一体 which translates as the unity of horse and rider as one body. The term is commonly associated with 4th Century horse archers called Yabusame.
The Yabusame believed that over time, a symbiotic relationship developed between horse and rider, eventually allowing them to operate as a single being. Even the slightest shift in weight or focus by the rider or the horse causing a reflected reaction in the other.
At Jinba IT, we draw on the ancient wisdom of the Jinba Ittai philosophy as we strive to create a truly balanced relationship between business (the rider) and Information Technology (the horse).
Launched in March in 2020 (yep that March), Jinba and our merry band of technicians took on the challenges of a new business.
Jinba IT started out the same way every MSP starts out.
We built out solutions for the modern workplace, charged for individual projects etc… We quickly found that selling each project individually often led to the systems that were rolled out were incomplete and flawed.
Going back to the drawing board (aka, beers and brainstorming), our lightbulb moment was that we needed to design holistic packages that removed the ability for clients to pick and choose cybersecurity baselines.
We found that it wasn't a matter of clients wanting or not wanting the solution itself, it was the cost involved.
So the actual problem wasn't willingness to have great cybersecurity, it was willingness to pay for great cybersecurity.
With the lightbulb hovering above our heads, we really looked at our packages, our internal costs associated with each package, and the problem through the lens of our clients.
Being a small business ourselves, we understood, and understand not letting costs in any department or area spiral out of control. We also understand the importance of smart investing in business critical areas, whether it be Finance, Legal, Insurance, HR or IT.
We took a product design approach, which allowed us to redesign our packages with the 'security by design' approach and mindset, allowing us to simultaneously lower the cost barrier, and provide our clients with well designed, holistic cybersecurity baselines.
Making IT work for you & your business
The technology (or the horse, if we may) we imagined as our vehicle for providing game-changing cyber-security and management to the SME market?
Microsoft 365. It was right there all along!
We made a conscious decision to disrupt the IT provider industry by maximising existing IT value in the Microsoft 365 ecosystem.
That's why we build our packages out to include project work and better cyber-security baselines using your existing subscriptions.
This could be considered as a counter-productive approach to the traditional economics of cyber-security and IT management.
However, we believe a unique approach is needed to solve the challenges of the modern workplace, and approach things the right way in order to best help our clients grow without complexity, high up front costs and long term overheads.
Our packages and solutions are designed as an alternative to the traditional 'Revenue first' approach – where revenue and margin is created by selling additional (and often unneeded!) third party applications, hardware, or "consulting".
Let's grab a coffee and have a chat
The problems of yesterday shouldn't be the priorities of today.
Help evolve the role of IT by transforming it into an enabler of your organisations mission.
Address
214 Coventry St
South Melbourne VIC